Short Sleeve Cotton T-Shirt | 6.1 oz. 100% Cotton (Pre-Order NOT Available for Christmas)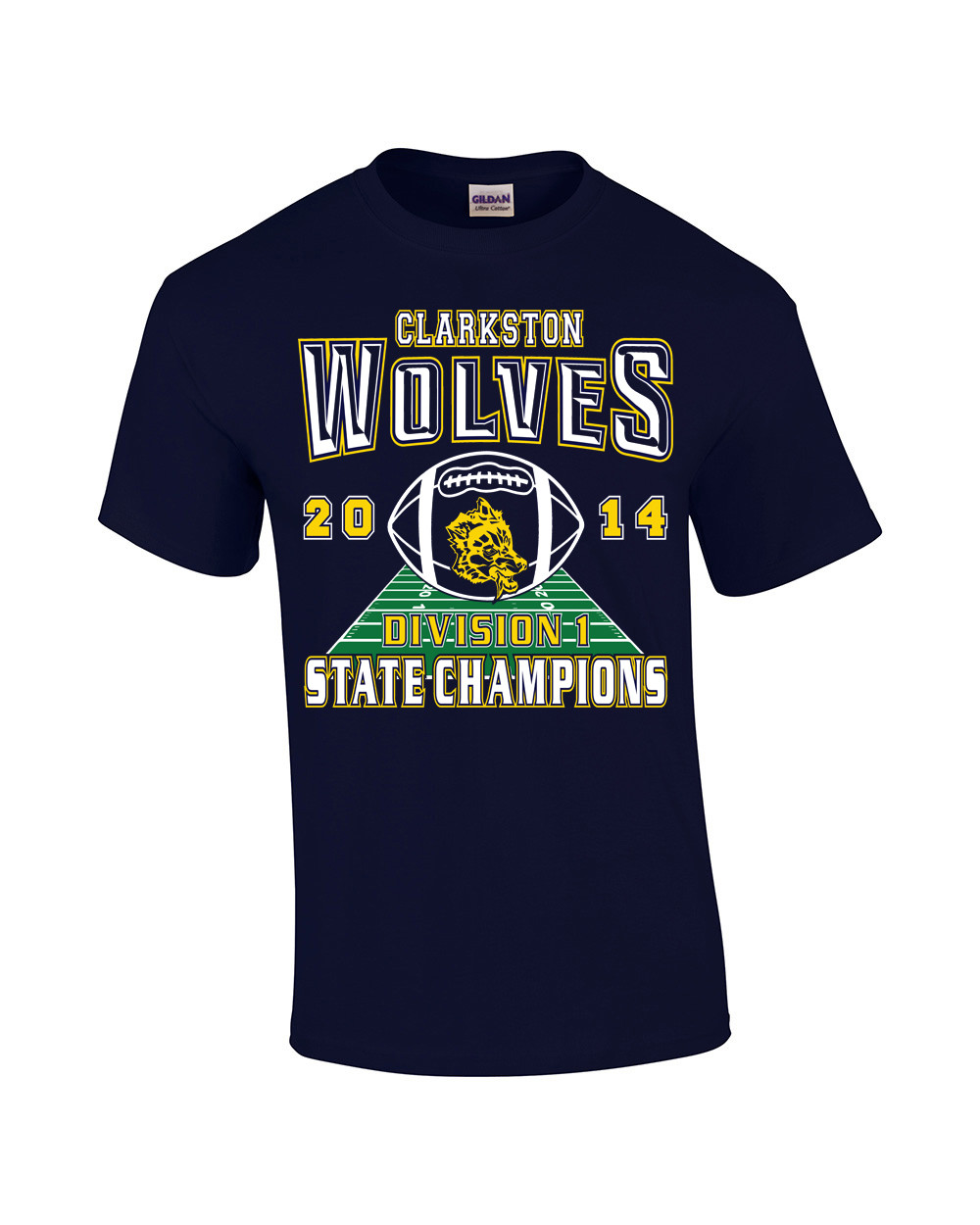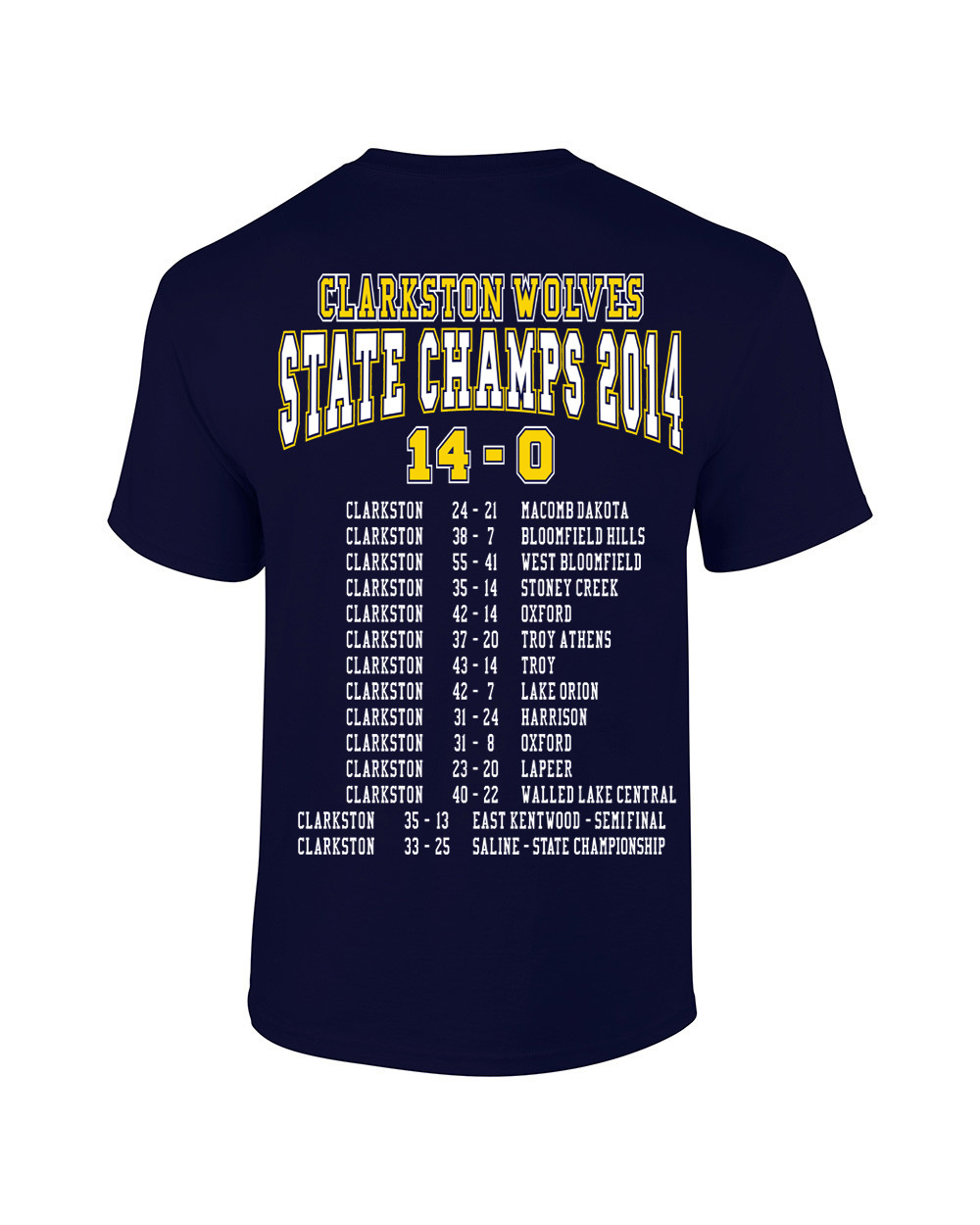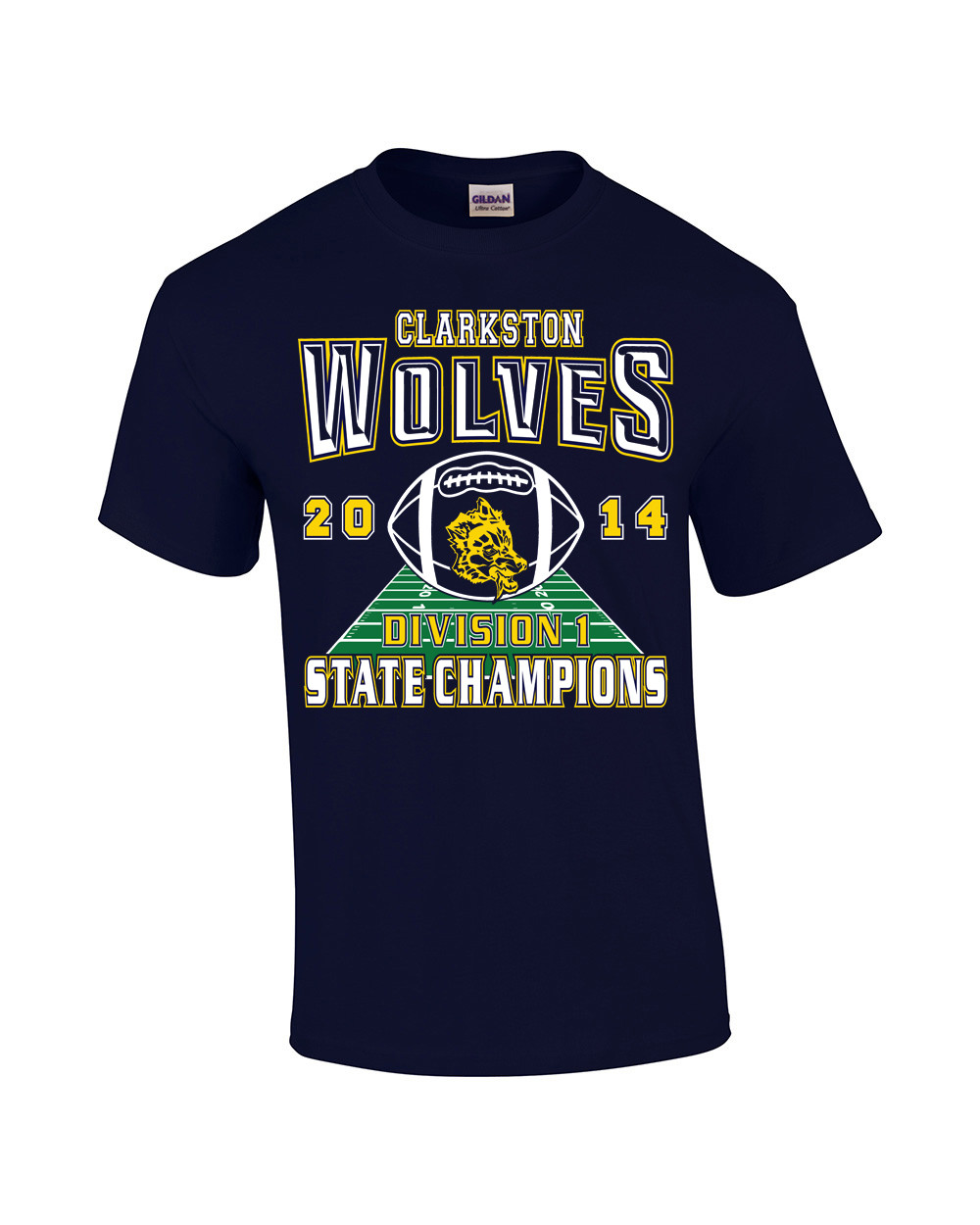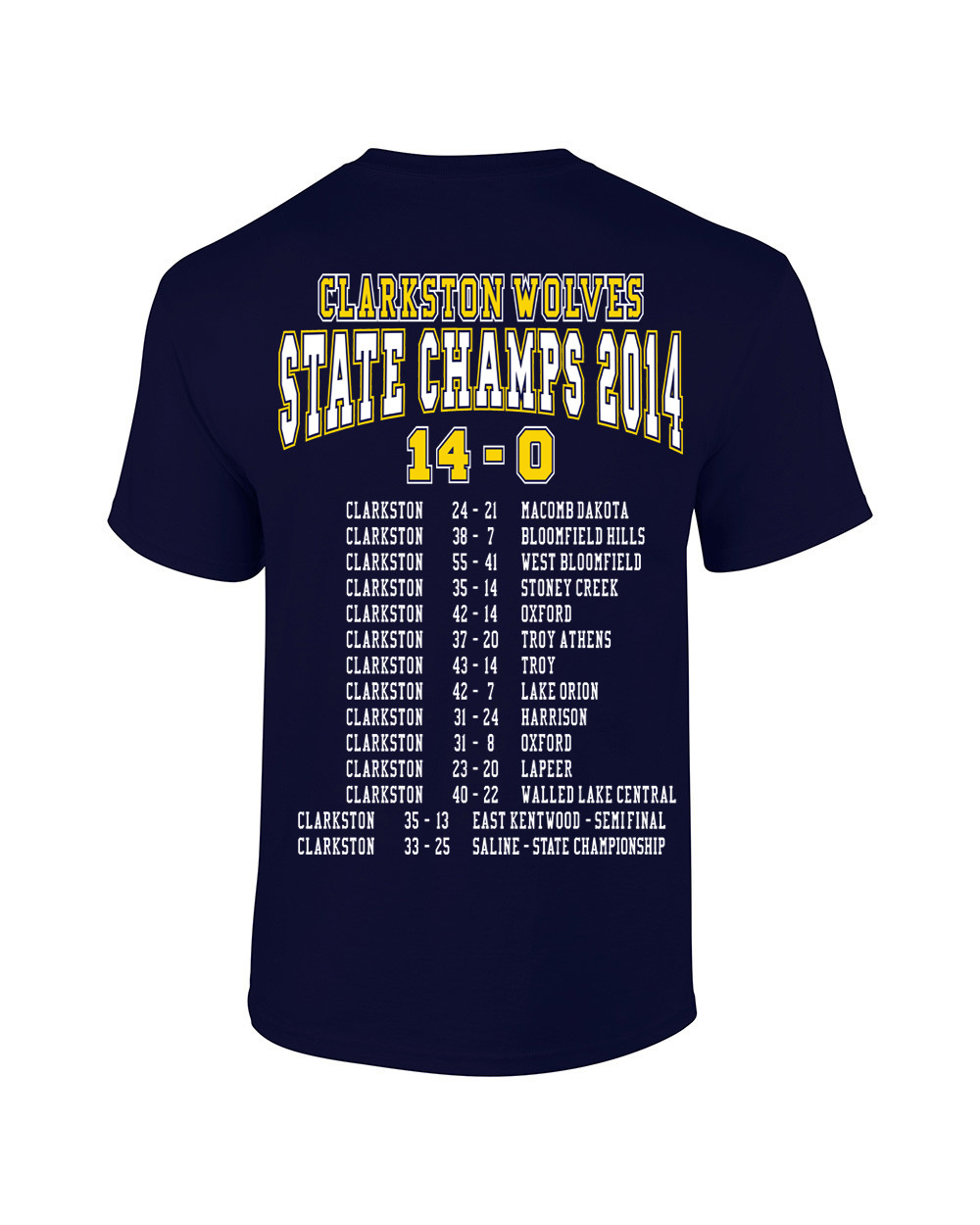 Short Sleeve Cotton T-Shirt | 6.1 oz. 100% Cotton (Pre-Order NOT Available for Christmas)
Includes Full Front Clarkston Wolves State Champions Screen Print Design and Full Back Schedule Screen Print Design.
Order Deadline is Thursday January 1st with Delivery Targeted for January 16th.
Please email Matt@Customthreadsandsports.com with any questions regarding your order. Once the order is submitted any changes resulting in a refund will be issued via check minus a service charge on 1/17.